Design and Product Development
Northern Avionics has a wide range of design and product development capabilities ranging from electronics to mechanical engineering and software development to suit any customer requirements.
Northern Avionics is EASA Part-145, 21J (DOA), 21G (POA) and CLA-Q-120 NATO which means that we provide support to our customers from specifications to the final product, including installation onboard and full EASA airworthiness certification.
Electronics Development
At Northern Avionics we design, simulate, prototype and produce electronic modules to suit any customer requirements. These include power supplies, audio amplifiers, electronic filters, digital audio receivers and transmitters and more.
All modules are thoroughly tested and certified before being installed onboard.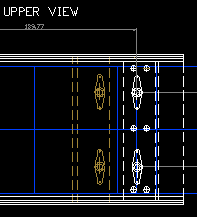 Mechanical Engineering
Northern Avionics can design, produce and certify a wide range of mechanical parts for custom avionics installations on any aircraft. These include support frames, enclosures and any mechanical interface, from simple 2D to complex 3D shapes.
Structural Analysis
Structural analysis is part of the airworthiness certification of any major mechanical parts we produce. This is performed through Finite Element Analysis methods to ensure compliance with the Aeronautical Regulations during ordinary and emergency operation.
Software Application Development
Northern Avionics has extensive experience in software development across multiple platforms such as Mac, Unix, iOS and Android. Our software products range from entertainment systems to custom corporate software applications for medical, search-and-rescue and remote flight tracking.